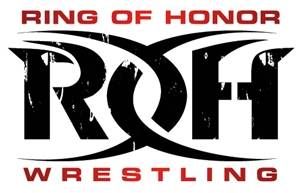 This week on ROH TV, recorded live from Baltimore, Maryland...
We're treated to a Final Battle video recap of Kevin Steen piledriving several people, including this Steve Corino into a pile of chairs, Jimmy Jacobs, who was refereeing the match and El Generico into the ring apron. 
Kevin Kelly and Nigel McGuinness open the show by discussing Kevin Steen, ongoing contention between Kyle O'Reilly and Eddie Edwards, and hype up the main event, Kyle O'Reilly and Davey Richards vs. Caprice Coleman and Cedric Alexander.
We cut to the Embassy backstage, which has been going through some "restructuring" as of late. R.D. Evans is talking money. Tommaso Ciampa talks competition and being undefeated.